A year ago I was lamenting how I'd never pull off something like that
epic Zelda fanart
in a million years. Well, much like every other prediction I make about my art, disregard that.

Today is the 20th anniversary of
Bishoujo Senshi Sailor Moon
's first episode airing in Japan. I had wanted to finish this tribute by then, but there was no way that was going to happen, so I figured I might as well give you guys a glimpse. At least I can aim to get it done within this year! :)
Close-ups from the most finished part (100% zoom):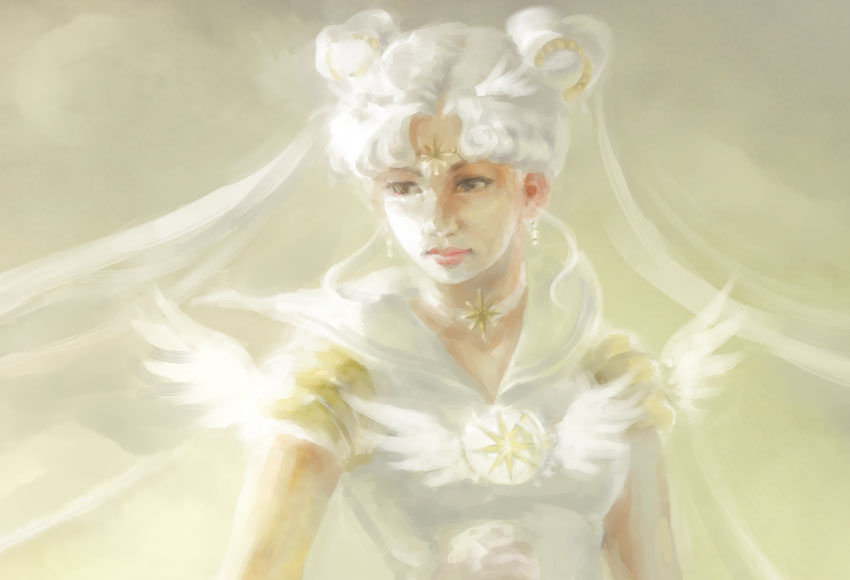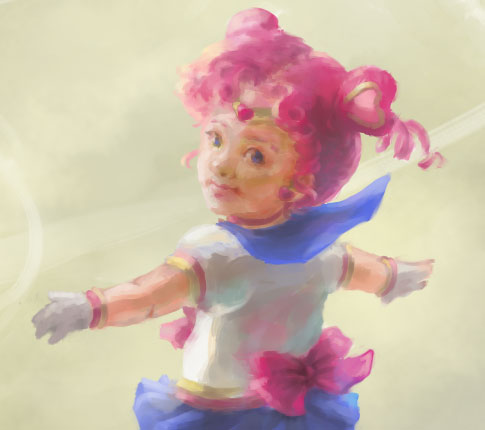 This must be the first successful kid-face I've painted in, well, ever.
(Yup, all those portraits in the past few months were warm-ups for this. And also they were fun :3)